It's our water, our Frederick County. Together, we can make it better!
Clean Water Frederick is a coalition of diverse partners working to save local waterways and prevent pollution in Frederick County, Maryland. We believe community residents have a right to clean water. The campaign unites clean water champions from all walks of life to build a sustainable movement to restore and protect the health of our lands and waters.
Learn more about Clean Water Frederick >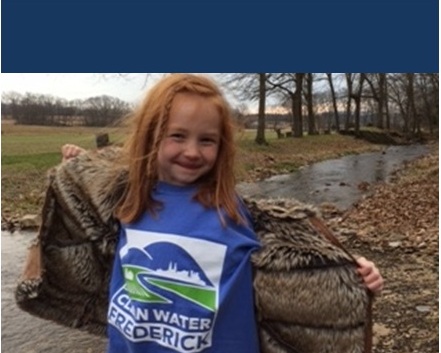 Frederick County's rivers and streams - the water we drink - are some of the most polluted in all of Maryland
Unfortunately, it's true and worse yet, pollution levels will only continue to rise unless we Take Action now!
From fishermen in Catoctin Creek, to third-generation farmers in Thurmont, to local businesses along Carroll Creek – our communities rely on local rivers and creeks. Local streams feed into many of the county's reservoirs, providing household water for drinking, showering, and cooking.
What happens in your local waterways – places like Lake Linganore, Bear Branch, and the Monocacy River - impacts your family's livelihood.
If you believe in clean, safe water for our families and taking care of our local lands and rivers, join our effort today!
Campaign Steering Partners:
Photo credits - Banner Image:
Monocacy River, C & O Canal - Frederick, Maryland, photograph

©

Dorothy Camagna


Photo credits - Homepage:
Kayakers on the Monocacy River, photograph

©

Bryan Seipp
Children in creek, photograph by the Catoctin Creek Park & Nature Center